Arizona Pioneer Cemetery Research Project
Presentation
Version 041708
<![if !vml]>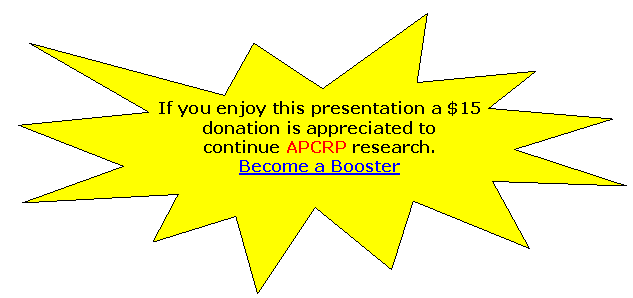 <![endif]>
Harrisburg, Arizona
La Paz County
By: Neal Du Shane
To quote from Robert W. Service "The Spell Of the Yukon":
There's gold, and it's haunting and haunting;
It's luring me on as of old;
Yet it isn't the gold that I'm wanting
So much as just finding the gold.
It's the great, big, broad land "way up yonder",
It's the forests where silence has lease;
It's the beauty that thrills me with wonder,
It's the stillness that fills me with peace.
Table of Contents
Click BLUE hyperlinks below – go directly to subject
1935 Photograph of Harrisburg, AZ. 2
Picture – Harrisburg Cemetery Main Entrance 2007  4
Overview of Harrisburg Cemetery c. 2007. 5
APCRP Harrisburg Booster Team 11/28/07 Picture  6
Picture – Midora Davis Ambrose Grave 11/28/07  7
Midora Davis Ambrose Picture. 8
WHAT SAY YOU! - ADOPT HARRISBURG CEMETERY  8
<![if !vml]>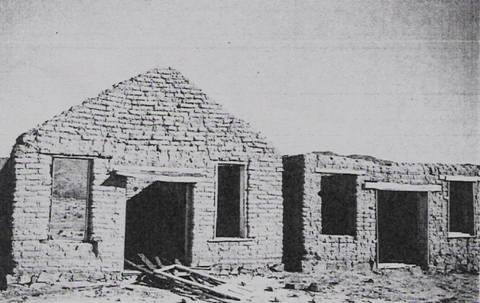 <![endif]>
Photo courtesy of: Peter and Lynn Lowrie
Such was April 20, 2007 when I ventured west from Wickenburg. Having researched both Harrisburg and Swansea, although historical documentation is scarce.
Traveling South West from Wickenburg on Highway 60 approximately 54 miles, I come to Salome, Arizona. Turn left on the only black top hard surface road leading South East called Salome Road. At the time I was in Salome, there were signs indicating Interstate 10 some 32 miles. Follow this hard surface road approximately 5 miles and you will come to a historical marker on the right shoulder (west) of the road. The marker reads:
HARRISBURG
Harrisburg was established on this site in 1886 by Captain Charles Harris, and his partner Governor Frederick Tritle, as a mill town to process ore from the Socorro and other mines in the area. By 1887 two mills were operating here.
        The post office was established April 29, 1887 and discontinued September 29, 1906. Harrisburg was a ghost town by World War I. La Paz Historical Commission
It's not clear based on historical information but Harrisburg may have been referred to as Orville and or Centennial. There was believed to be 30 people living here with one saloon, and one general store and the stamp mills.
<![if !vml]>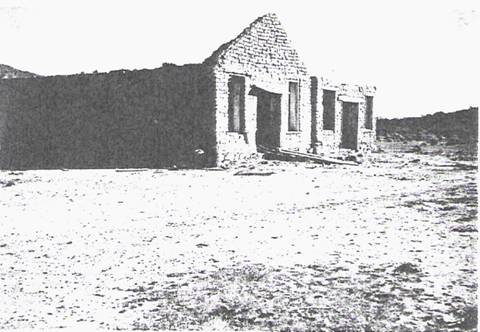 <![endif]>
Harrisburg

, AZ
1935
Photo courtesy of: Peter and Lynn Lowrie
Today the valley is populated with Hobby Mini-Ranch's, a gravel operation and full fledged working Ranch's.
Slightly south of this marker on the right side of the road, just past 40725 Salome Road there is a road/trail with a "Y" leading off the black top on your right. Extremely hard to identify this road unless you know exactly where to turn off the black top. If it has rained recently I would reconsider this road for a dryer day. Follow this road west approximately ¼ mile, until you come to the main gate of the Harrisburg Ranch. Turn left following the fence line on the west side of the fence. You will travel past some derelict structures along the way, continue about 1/3 mile. You will come to the beautiful Pioneer Cemetery of Harrisburg. Every well maintained and cared for by the La Paz Sheriff's department and local residents.
The cemetery is fenced with a large stone monument in the center which was erected by the La Paz Sheriff's department in December 1985. A tattered United States Flag flutters in the breeze. There are five headstones currently standing that are ledge able. Several small white rock enclosures outlining additional graves, but no names or dates indicating those interred.
When I walked the cemetery with dowsing rods, I identified five additional interments which had absolutely no markings. To the best of my ability I outlined the graves with rocks for future reference.
In total there are 33 interments, there were 17 children, including one infant. Children represent 52% of the graves in this pioneer cemetery. Unfortunately mortality of children and adult males was high in pioneer days. Epidemics and mine accidents took their toll on the residents. Twenty six male interments with seven female interments, 73% of the graves are male.
Picture –

Harrisburg

Cemetery
Main Entrance 2007
<![if !vml]>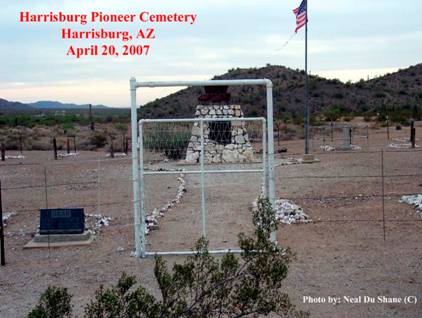 <![endif]>
Using the existing headstones as reference, William J. Bear was the last interment here, passing on June 19, 1920. Unless there has been more recent interment's that were not identified by a headstone.
Harrisburg

Roadside Plaque
In 1886 Capt. Charles Harris, a Canadian who had served with the northern forces in the Civil War, started the town of Harrisburg in company with Gov. Frederick A. Tritle. The men hauled a five-stamp mill from Prescott to be used in connection with ores from the Socorro Mine (cf. Socorro Peak) and from other nearby mines. Harrisburg was established on the site of the old Centennial stage station, which on GLO 1892 shows as Harqua Hala.
At the Harrisburg cemetery (three miles west from Salome) there is a memorial to mark where Indians in 1849 massacred a party of California emigrants, whose bones were found months later by another party of gold-seekers. The finders carried the bones to the top of the Harrisburg cemetery knoll and buried them.
Post Office established February 9, 1887, William Bear, Post Master - discontinued Sept. 4, 1906
Will C. Barnes, Arizona Place Names revised Byrd H. Granger
At the request of Peter and Lynn Lowrie the APCRP Booster's volunteered an effort to find Peters Grandmother, Midora Davis Ambrose Kast.
Peter and Lynn had tried to find a record of where Dora was interred but were never able to document her grave. Their belief was that Dora would have been interred at the Harrisburg Cemetery.
<![if !vml]>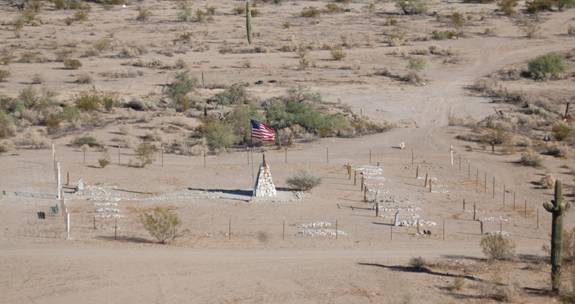 <![endif]>
Overview of

Harrisburg

Cemetery
c. 2007
Photo By: Kevin Hart
Having researched this cemetery over the past four years, I knew out of some 33+ graves at this cemetery there were only five that are currently identified with a headstone. A whopping 85% of the graves, no one seems to know who is buried in the graves with the exception possibly of the families of the interred. There are obvious rock outlines of some of the graves, others nothing remains to identify there is even a grave below.
APCRP

Harrisburg
Booster Team 11/28/07 Picture
<![if !vml]>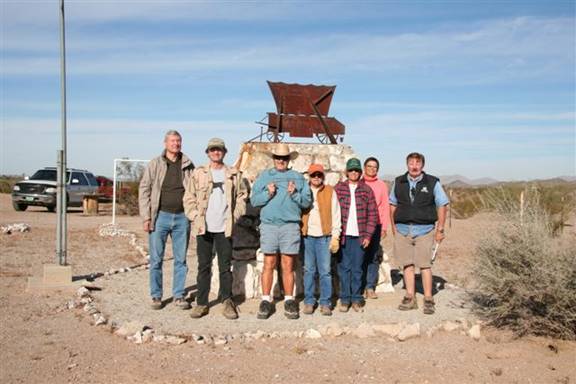 <![endif]>
L-R: Harry Simmons (visiting from England) Kevin Hart,
Ed (I found another one!) Ade, Mary Ann Wunderlin,
Bonnie Helten, Jennel Breuer, Neal Du Shane.
November 28, 2007 Photo by: Glenda Simmons, not pictured
Such was the Arizona Pioneer & Cemetery Research Project quest. To find, document, identify, restore and preserve the grave of Dora Ambrose Kast. In all seven APCRP Boosters and one guest from England made the sojourn to the Harrisburg Pioneer Cemetery.
<![if !vml]>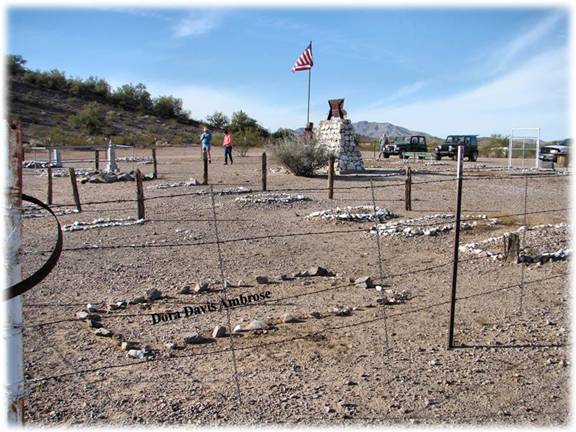 <![endif]>
Photo & Enhancement courtesy: Bonnie Helten 11/28/07
Seven intrepid APCRP Boosters and one honored guest from England traveled in three vehicles to the Harrisburg Pioneer Cemetery. Upon reaching the main entrance it was determined that Dora Ambrose Kast was interred in this cemetery. Next a team of three APCRP dowsing experts individually established the exact grave at three different times. When we identified the grave, the site was absolute bare ground with no making to identify the grave.
Once establishing with 99.9% certainty this was in fact the correct grave, we proceeded to outline the rectangle by laying stones at the perimeter of the grave to identify it for future reference of family and friends visiting this cemetery.
Midora

Davis
Ambrose Picture
<![if !vml]>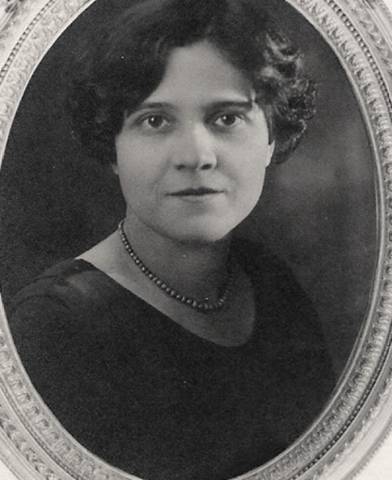 <![endif]>
Midora Davis Ambrose – Kast. c. 1925
Photo courtesy: Lynn Lowrie
There are still many unidentified graves in the Harrisburg Pioneer Cemetery that should be identified by laying stones around the perimeter of the graves. If anyone or group would like to volunteer to help place the stones we will volunteer our services to mark the graves and the perimeters for the stones to be laid. Let's get a local group to adopt this cemetery and preserve and maintain it. WHAT SAY YOU!
I am in hopes of finding the person that is the Record Keeper of Harrisburg Cemetery to help identify all thirty three plus graves here. If you know who that person is, please have them contact me at n.j.dushane@comcast.net or 1-970-227-3512.
WebMaster: Neal Du Shane
041708
Copyright ©2002 - 2006 Neal Du Shane
All rights reserved. Information contained within this website may be used
for personal family history purposes, but not for financial profit of any kind.
All contents of this website are willed to the Arizona Pioneer & Cemetery Research Project (APCRP).