Arizona Pioneer & Cemetery Research Project
Internet Presentation
Version 111508
Palace Station, AZ
Cemeteries (2) Update
<![if !vml]>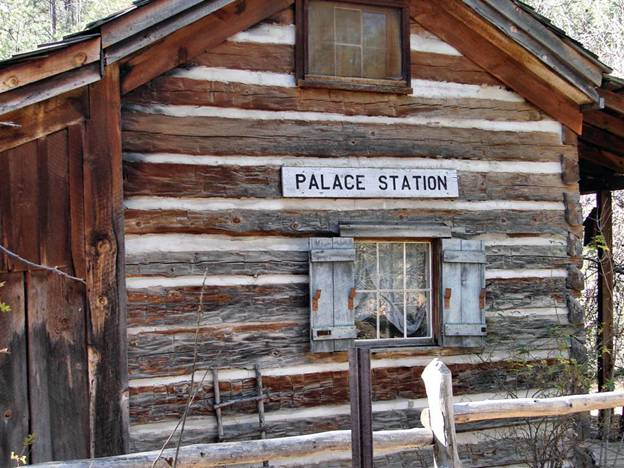 <![endif]>
Photo by: Bonnie Helten
November 11, 2008 found six Arizona Pioneer & Cemetery Research Project Coordinators in downtown Palace Station, AZ.
Bonnie Helten,
Maryann Wunderlin,
Gary Grant
Beckie Grant
Kevin Hart
Neal Du Shane
converged to research the Historic Palace Station Cemetery.
History researchers have identified seven individuals interred at this cemetery. Only one marker is currently being preserved, that of R.J. Lambuth. Other attempts to indentify individual graves have been accomplished by outlining the graves with rocks and placing wooden crosses as markers. Indicating there is great deal of care and affection for the individuals interred here. This is an extremely peaceful and tranquil setting.
<![if !vml]>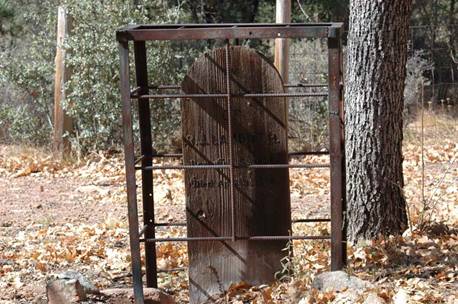 <![endif]>
Photo by: Kevin Hart
When we arrived, Bonnie and Maryann had traversed from the West coming up from Wickenburg. They were in the process of identifying several graves. To our surprise the graves they found were some 300' from where we found the fenced enclosure with the indentified graves. The grave of Alfred B. Spence was identified northwest of the helipad; strangely these are not in the Palace Station Cemetery. It was verified by several members of APCRP that he wasn't in the enclosed cemetery even though he is listed on the reader board.
<![if !vml]>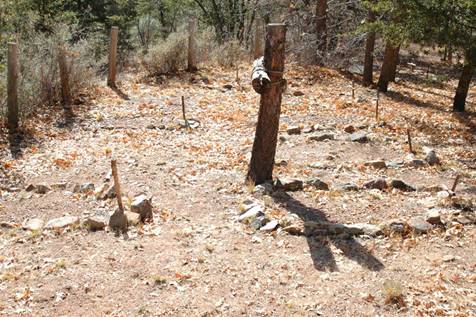 <![endif]>
Photo by: Kevin Hart
We also verified that Matilda Spence is buried in the area northwest of the heliport and Kevin verified. The reader board says Matilda was living in Prescott when she died in 1929. Those were the only names verified by the heliport, however there are several more unmarked graves in this area.
<![if !vml]>
<![endif]>
Photo by: Bonnie Helten
The reader board marker at the gate leading into the Palace Station Cemetery giving a brief history of those eight individuals interred here. Our staff was able to identify the individual graves of the eight interred from the names listed on the marker.
As our research continued within the fenced enclosure we were able to identify 39 graves in total. Of these 20 were unmarked graves, the vast majority were children under that age of six years old.
As we were leaving the fenced area we identified four more graves outside the fence to the NW corner. It is very possible with more research exploration there are additional graves outside the fenced area.
The number of graves is realistic based on the fact Palace Station was a stage stop between the Peck Mine and Prescott. Many of the interred may have been travelers simply passing through. Palace Stations was also a social gathering point for the miners in the area. In total we indentified approximately 42 graves, equating to a population of approximately 400 people living within a one or two mile radius of Palace Station during that era. The high mortality rate of children in the cemetery reflects an epidemic of some sort.
In total our group started in Black Canyon City, passing through Crown King then followed the Senator Highway toward Prescott. Round trip we logged 138 miles requiring 8 hours. Maryann and Bonnie logged 5 hours total in their trip. A closer and more direct route can be accessed coming down from Prescott.
Consideration will be forthcoming to place headstones on the six graves we identified by name and presently have wooden crosses but no identification as to who is buried in the grave.
<![if !vml]>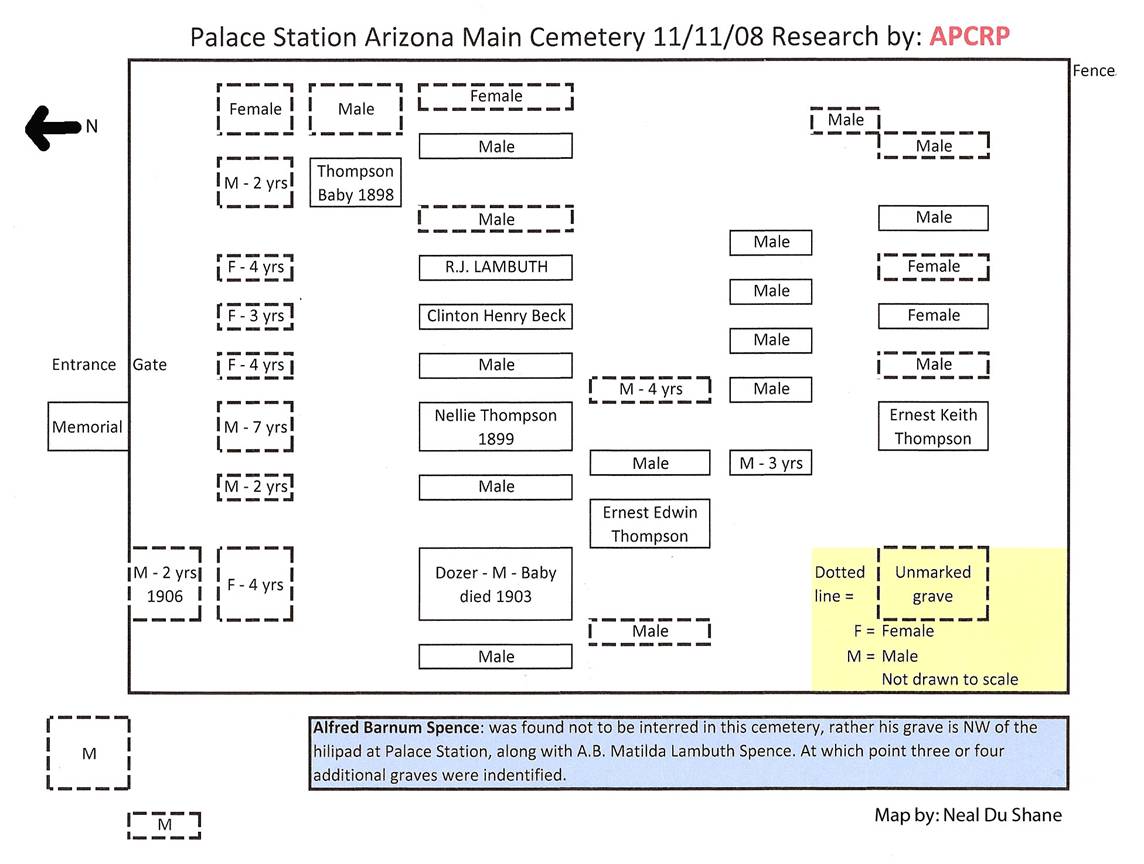 <![endif]>
The cemetery layout map above depicts what we believe to be the placement of the graves at the Palace Station Cemetery based on our infield research. Some of the graves are not as squarely laid out as depicted, however their locations are accurately placed.
Arizona Pioneer & Cemetery Research Project
Internet Presentation
Version 111508
WebMaster: Neal Du Shane
Copyright ©2003-2008 Neal Du Shane
All rights reserved. Information contained within this website may be used
for personal family history purposes, but not for financial profit of any kind.
All contents of this website are willed to the Arizona Pioneer & Cemetery Research Project (APCRP).