HOME | BOOSTER | CEMETERIES | EDUCATION | GHOST TOWNS | HEADSTONE
MINOTTO |PICTURES | ROADS | JACK SWILLING | TEN DAY TRAMPS
Arizona Pioneer & Cemetery Research Project
Presentation
Version 071707
<![if !vml]>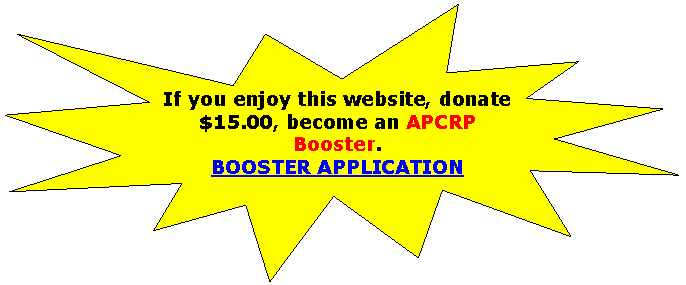 <![endif]>
<![if !vml]>

<![endif]>
PACKER
Yavapai County
Arizona
To reach Packer today start on I-17, exiting at Table Mesa Road, travel west through the ghost town of Gillett, 9 miles farther west of Gillett to the ghost town of Tip Top, then travel approximately one mile farther west. You come to a ranch line camp; in 2007 there was a corral on the left as well as a small trailer on the left past the corral.
At this point, you are at a three way intersection, the road to the left takes you up and over the mountain to Columbia (highly technical road - EXTREME caution, once committed past the top, there is no turning back, guaranteed to tear up your equipment). Not a road to be traveled alone.
The road straight west takes you to the Acquisition Mine and Swilling Gulch, At the Acquisition Mine most people turn around and come back the same road. Swilling Gulch to Curly's Place is a foot trail. Suggest not taking the extremely technical road straight ahead, rather turn to the right and follow this road until you come to a road on the left (approximately ¼ mile). This road will connect with the technical road in approximately ½ mile.
The road to Packer is the road to the right (north). There are several roads leading off this road so stay on the main road for about 6 miles and you will come to the ghost town of Packer, Arizona.
<![if !vml]>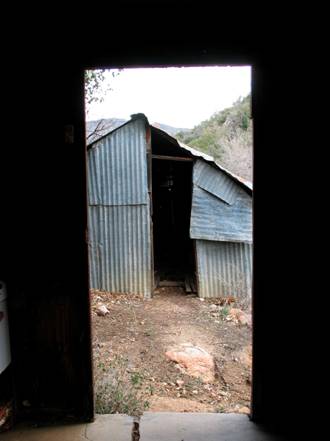 <![endif]>
Structures – Packer, AZ 2007 Photograph by: Neal Du Shane
"About 20 years ago I spoke with Slim at the Grand Canyon Ranch and he told me Packer was a junction in several pack trails for mule trains during the 1800's. It was a stopping off point where supplies were repacked. Could have been cowboy talk but that is what I have been able to find out." Mark Quigley
When visiting Packer in 2007, it is a peaceful outpost. Two tin and wood structures remain, with a windmill, cement watering trough and stone well house building. As described above its easy to see this was a repacking junction. Although it is surprising Packer didn't have more structures and population.
<![if !vml]>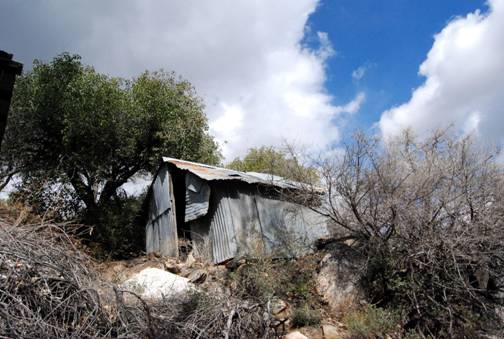 <![endif]>
Packer 2007, Photograph by: Neal Du Shane
Many mines operated in this general area and supplies and equipment could have been reloaded for distribution to these mines at Packer. Several roads converge near Packer and would have been on the main route from Prescott, down the Senator Highway to Bradshaw City, Crown King, then branching off to Tip Top, Gillette and Phoenix.
The existing road from I-17 to Crown King was a railroad right of way from Cleator to Crown King and there was no regular road along this route in those days. Currently the road traverses the old railroad bed. Routes of travel were totally different during the hay day of this region of the Bradshaw Mountains. To travel some of these more remote trails gives meaning to the character of the rugged individuals and the equipment they had to work with, in those early pioneer days.
<![if !vml]>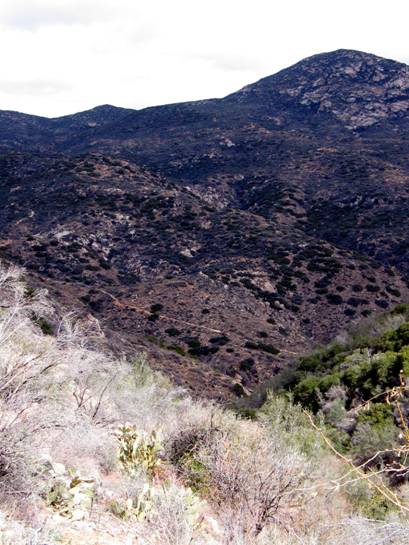 <![endif]>
Road to Crown King from Packer, Photograph by Neal Du Shane 2007
Is it possible when Doc. Holiday and Big Nose Kate stayed in Tip Top, they passed through Packer? It's likely, as this was the convergence on the trip to depart to points south from Prescott. The actual intersection of these trails is approximately 1/3rd mile southeast of the actual location of Packer.
Most of the roads leading to and or from the Senator Highway should be traveled with extreme caution and in groups in case you encounter trouble, since the heavy rains in 2004 have made most of these remote roads impassable.
<![if !vml]>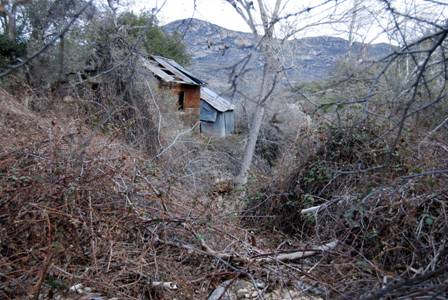 <![endif]>
Packer, AZ 2007. Photography by: Neal Du Shane
Many skeletons of derelict mines dot the country side along this road, reminding us of the prosperity and or hard times of years past.
<![if !vml]>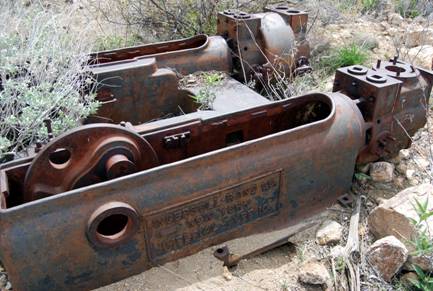 <![endif]>
Mining equipment on way to Packer. Photograph by: Neal Du Shane
Speculation; Packer may have been a ranch line camp in later years but now is totally abandoned.
<![if !vml]>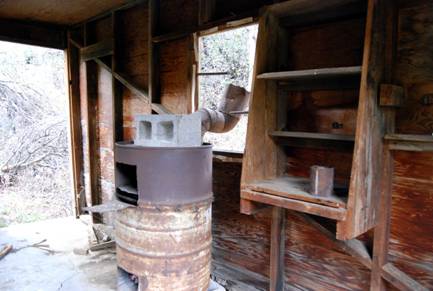 <![endif]>
Packer interior of house 2007 – Photograph by: Neal Du Shane
<![if !vml]>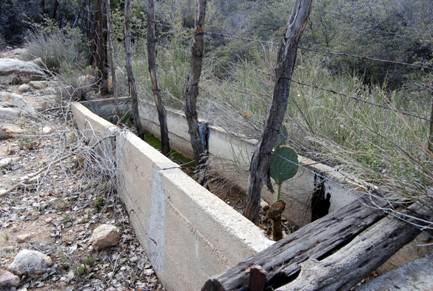 <![endif]>
Water trough at Packer 2007. Photograph by Neal Du Shane
Acknowledgement: Mark Quigley. Bob Cothern, Tom Kenson, Bruce Colbert, Jack Horton of the Columbia Long Riders.
Neal Du Shane 5/8/07
APCRP Internet Edition
Published by: Neal Du Shane
Version 071707
WebMaster: Neal Du Shane
Copyright ©2003-2007 Neal Du Shane
All rights reserved. Information contained within this website may be used
for personal family history purposes, but not for financial profit of any kind.
All contents of this website are willed to the Arizona Pioneer & Cemetery Research Project (APCRP).
HOME | BOOSTER | CEMETERIES | EDUCATION | GHOST TOWNS | HEADSTONE
MINOTTO |PICTURES | ROADS | JACK SWILLING | TEN DAY TRAMPS