HOME | BOOSTER | CEMETERIES | EDUCATION | GHOST TOWNS | HEADSTONE
MINOTTO | PICTURES | ROADS | JACK SWILLING | TEN DAY TRAMPS
Arizona Pioneer & Cemetery Research Project
Internet Presentation
Version 011708
<![if !vml]>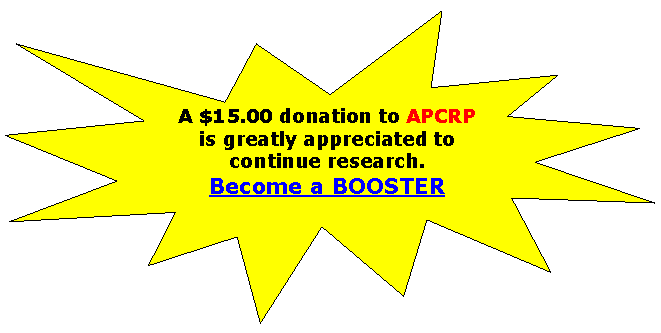 <![endif]>
<![if !vml]>

<![endif]>
Not to be confused with Minnehaha Flats, Arizona
<![if !vml]>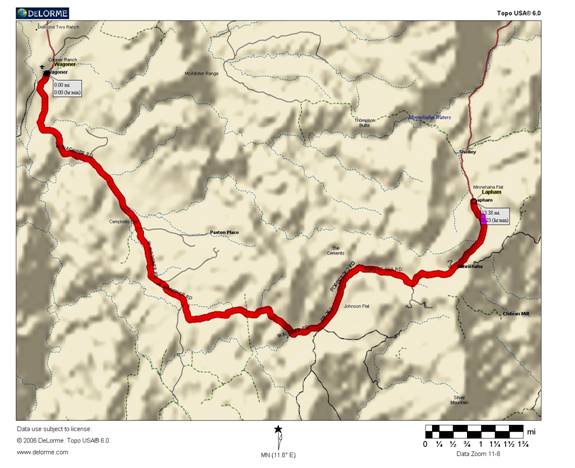 <![endif]>
Route from ghost town of Wagoner to Lapham
WARNING: SMALL, 4 wheel drive vehicle road in 2008 – each storm will change the road conditions. CJ-5 size vehicles are fine anything large may sacrifice body parts.
We have always thought Minnehaha and Minnehaha Flats were one in the same just called by different names. When in fact they were two individual locations and separated by approximately 1 1/2 miles. If you come into this area from the West this will be the first community you come to when you come in on Forest Service Road (RSR) 362 from Kirkland Junction through Wagoner.
Minnehaha resides on the SE side of the road just before you arrive at FSR 192. You may see the corrugated well house from FSR 362 but it is very difficult to see with the brush. The actual community sets about 1,000 feet off the road.
We have little historical facts on Minnehaha other than general writing's but Minnehaha looks to be the city for the workers of the Button Mine, or maybe the Miner Superintendent. FSR 192 connected Bradshaw City and the Tiger, Oro Belle and other mines to the east which place Minnehaha on a major intersection of that time frame.
<![if !vml]>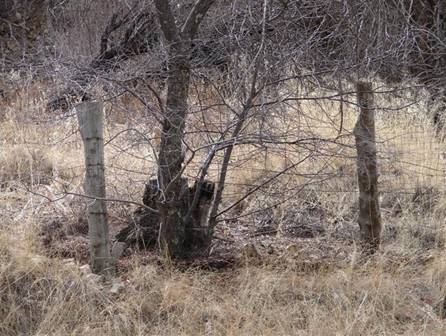 <![endif]>
Believed to be grave of James Patterson at Minnehaha, AZ 01/16/07
Photo courtesy: Bonnie Helten
Walking the area where Minnehaha is situated, we found the windmill and pump. Dry stacked rock walled well, two graves in a 200' X 200' collapsing fenced area. We researched the enclosure and found no additional graves other than the two. There are two large concrete holding tanks built in the hill that were presumed to be water holding reservoirs for the residents. One stone walled building that was a two room structure. One grave is believed to be that of James Patterson who built a sawmill and was the Post Master in Minnehaha. As with all abandoned ghost towns there is ample evidence Hippies inhabited the area.
<![if !vml]>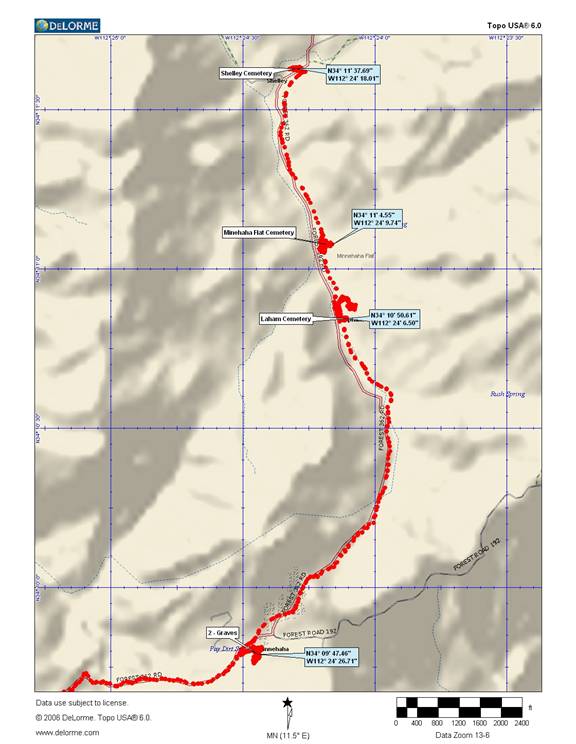 <![endif]>
This is hard to identify location but well worth taking the time to explore it. Please leave Minnehaha as you found it, and take only pictures and memories.
Arizona Pioneer & Cemetery Research Project
Internet Presentation
Version 011708
WebMaster: Neal Du Shane
Copyright ©2003-2007 Neal Du Shane
All rights reserved. Information contained within this website may be used
for personal family history purposes, but not for financial profit of any kind.
All contents of this website are willed to the Arizona Pioneer & Cemetery Research Project (APCRP).
HOME | BOOSTER | CEMETERIES | EDUCATION | GHOST TOWNS | HEADSTONE
MINOTTO | PICTURES | ROADS | JACK SWILLING | TEN DAY TRAMPS